Mazzara del Vallo, Sicily, Italy. 2010 – 2011

CLIENT: The initiative is part of a broader project GIACS- Youth, Art and culture for economic development, social and environmental urban contexts, Sicilia Region, Europe Community.
ACTION: Tralesponde means between the shores. It arises from the need to open a bridge between the two sides, through participatory art actions in public space. While we are in Sicily doing the project, on the other side of the Mediterranean sea, the Arab revolution is taking place. (June 2011)
Together with local residents and immigrant communities present in the neighborhood we have regenerate abandoned spaces through differents action: mural, playgroud, urbangarden, video.
Children, in particular, were the protagonists of these art attacks, with colors, spray cans, brushes and rollers have animated a public space that had been left to decay.
They regained their places, they changed them, dialoguing with continuous information coming from the other side of the sea.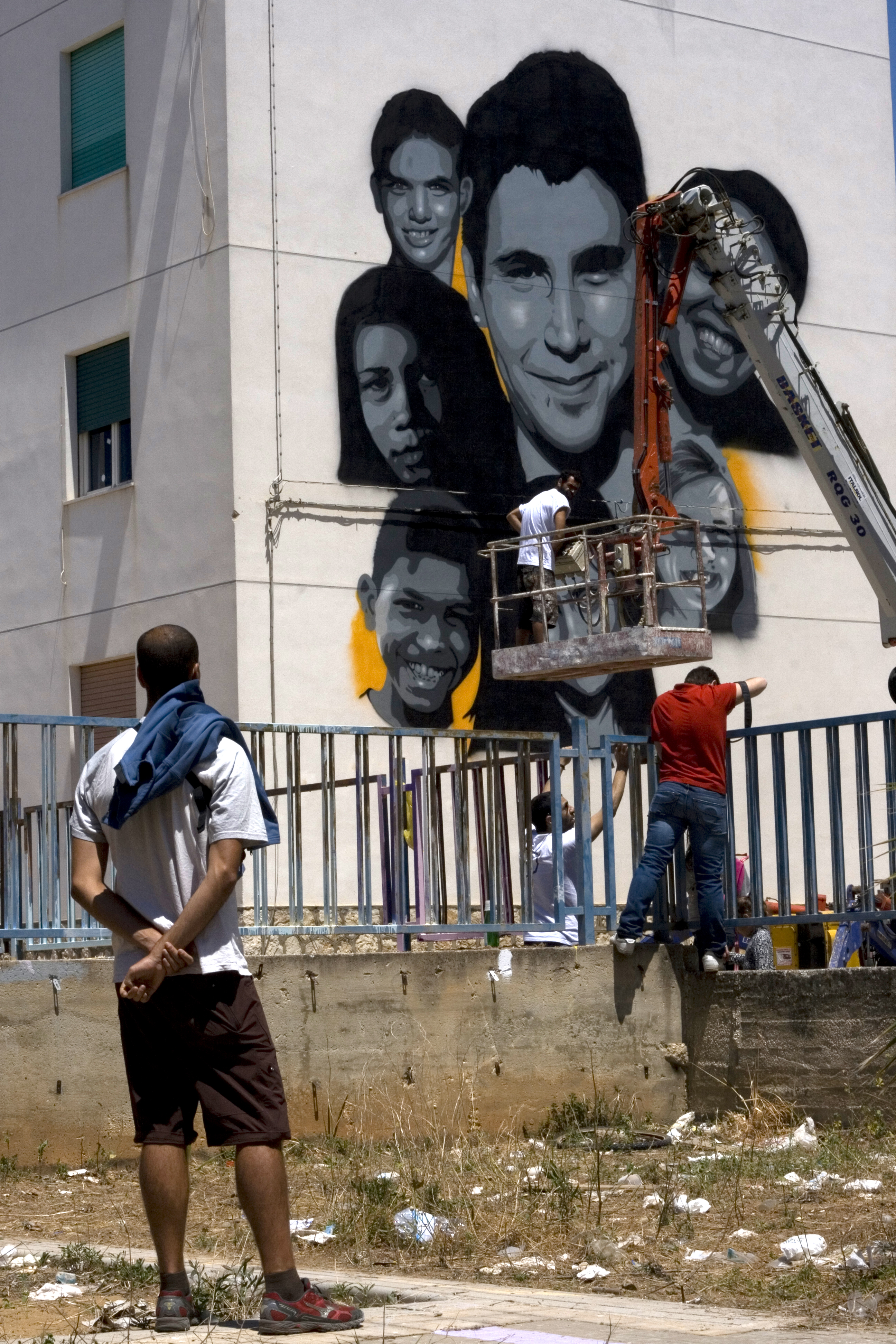 A series of videos were produced by 10 young filmmakers who, with the help of the people they met on the street, produced a short story on migration in 5 days:
Matteo Pianezzi, author and director of the short "Caramadre"
Giacomo Gosta, author and director of Ping Mediterraneo pong